About Us
Today, companies expect an easy availability of tools and products that can enhance their overall productivity. To meet such expectations, our organization,
Trimurti Exports
has been working as the most reliable source. We have been dealing in a wide range of qualitative fasteners & hardware products. To successfully serve the customers, we have been working as a
manufacturer, trader, wholesaler
and
exporter.
Through this, we have been efficiently fulfilling the heavy demands of the market, globally, for years. The product range in which we deal in comprises
Zebra Pin Type Strike Anchors With Knurling, Rawl Anchor Bolts, Rawl Anchor Shield Shells, Rawl Nuts, Projection Bolts, Hacksaw Blades,
etc. These items are known and appreciated in the market for their qualities like corrosion resistance, well-built, durability, etc. By supplying these items, we have developed a strong network base around the world and an extremely prolific organization which is financially strong, dedicated & resourceful. The level of success that we have attained today can be easily defined through the fact that we have trust-worthy relations and an highly productive environment.
Our Vision & Mission
Our Vision is to be the core source for the market & sustain an everlasting position with our range of highly advanced tools. Our Mission is to develop a culture of learning & improvisation that holds potential for employees' personal and professional growth.
Our Sister Concerns
Our organization also have sister concerns with: -
Trimurti Bolt Centre
Trimurti Anchor Fasteners
Our Team
To meet the heavy requirements of market and future goals of the company, we are blessed with the most reliable & hard working team. Our each member possess qualities, skills and talent which has been a great resource for the company. These team members have knowledge and smart management skills. To enhance their work structure & update them with latest arrangements in our domain, we conduct various seminars and workshops on regular basis by the industry experts.
Why Us?
Today, we have attained commendable position in the industry, which we look forward to sustain for a long time. The reasons to choose us can be:
Our customer-centric work approaches
Our ability to manage urgent/bulk orders
Our ethical & professional business policies
Our offers, payment & timely delivery concerns
Our Infrastructure
We have an ultra modern infrastructure that acquires all necessary tools, cutting-edge machinery and latest technology required for heavy & qualitative production. We possess a convenient environment, which helps in meeting the diverse requirements in the most efficient manner. Using these facilities, we handle large production capacity for the items such as
Rawl Anchor Bolts, Projection Bolts, Rawl Anchor Shield Shells, Hacksaw Blades, Rawl Nuts,
etc. Through these facilities, we have maintained quality control and productivity in the company.
Quality Assurance
We inspect our each offered item on the basis of its strength, finishing, durability, corrosion resistance and dimensional specification. Each offered product is tested by our experts before the final dispatch. Only quality assured products are delivered by our company. To mention, we only equip the finest quality of raw material for our production. Whereas, our in-house facilities allow us to practice strong quality checks procedures that ensures flawless production.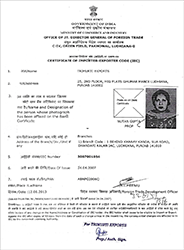 Read More